Amy Meredith
REALTOR®, GRI, ABR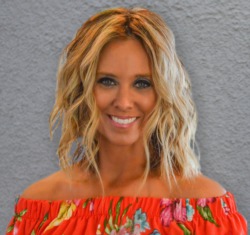 I had always been told that I would be great in real estate long before I entered the workforce after a 20-year career raising my four children. I finally decided to go for it when my second son entered high school It was one of the best decisions I have made.  I love the city of Austin and I love meeting people and hearing their stories. These two combined make real estate the perfect career for me.
People frequently ask me which area I represent. I simply say, 'Everywhere!'" As a Realtor who has only been practicing real estate for less than 5 years, I like to keep my options open, especially given the competitive Austin market. I have worked with families in and around Austin as well as its outlying cities and I eagerly welcome opportunities to explore areas that are new to me. My amazing brokerage, Allure Real Estate provides me with extensive education that keeps me as knowledgeable as possible about different areas and the markets around Austin. Given the influx of people moving to or investing in the area's residential real estate in the past few years, I have had a lot of experience working with buyers. I've also worked with quite a few veterans, whom I truly love and consider an honor.
I also thrive when engaging with diverse clientele representing all manner of budgets, geographies, personal histories, goals and needs. I can't think of any other profession in which someone can meet so many people of different backgrounds, goals and dreams and learn details from their experiences. I hear what people have gone through and I'm able to help them make their lives better whether it be selling their current home or buying their dream home In the process, I learn and grow and become better Realtor and person.
The key to my success is that I am blessed to be a part of a brokerage that not only cares for my growth as a successful Realtor, but who also cares for me as a person. Allure is built around its brokers and also successful agents, a foundation that aids not only myself, but also my clients and the profession as a whole. 
One of the most important traits that I have learned since becoming a Realtor is open and honest communication I believe this represents more than a smart business practice; it's simple human kindness. When people call, text or email me, I immediately respond or answer the phone. I enjoy getting to know each family I work with and treat them as if they're my own family members. For me, real estate is not about transactions; it's about relationships. I think of the person I'm working with as if they're my mom, dad or one of my children. Taking that approach helps me see things in a whole different way, which benefits everyone involved in a home purchase or sale.
As for the future of my business, I live every day in the moment and soak up as much knowledge as I can. I want to continue to be the person my clients refer to friends or families, to be the one that a person will call because they know they can trust me and that I will do my best for them.