Ashley Jackson
REALTOR®, MLA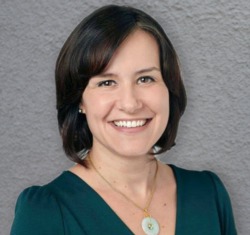 From south of the river to north of 183, Ashley has lived all over Austin, the city she has called home for more than 34 years.
Experience
Ashley holds a BA and a Master's degree from St. Edward's University. Prior to pursuing real estate, she spent 11 years working in the non-profit and IT industries, developing skills that she continues to put to use for her clients every day. From managing contracts and timelines to keeping her clients informed to dealing with the inevitable curve balls that can arise with the sale or purchase of any property, Ashley is committed to making each transaction a positive experience.
Ashley's passion for real estate is fueled by her love of exploring the city's homes and neighborhoods as well as her commitment to working with people to help them fulfill their dreams. One of her favorite things about Austin is the fact that budget-conscious buyers can still find affordable homes without sacrificing quality or proximity to what makes it such a great place to live.
Personal
When she's not working, she can be found digging in her garden with her two boys, crocheting a scarf, or taking a walk around her hilly Austin neighborhood. She also stays involved in her local community by volunteering with Austin Board of Realtors and serves on Austin's Building and Standards Commission.