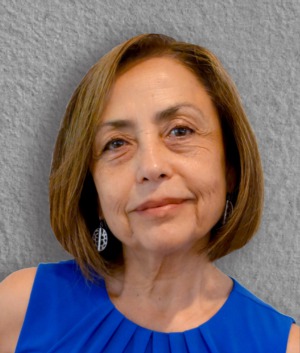 When I got my license Dec 31, 2008 , I knew I had found what I wanted to do for the rest of my life,  Real Estate Agent. Four years later I got to be "Super Agent", a name given to me by a client's 10 year old lovely daughter, Christie,

Knocking on doors, I found the house she and her mother always imagined - a two-story home with a huge tree in the back yard, and most importantly, 2 blocks away from Grandma's home..
The thing is that it was a very difficult transaction because of its complexity. The property was under Probate with 7 heirs. Negotiations were extremely dense, appraisal came out low, and the lender conditioned the loan to certain repairs. Regardless of all these impediments, , 3 months later we were sitting at the closing table under quite favorable conditions.

Christie was there and she told our Escrow officer I was her Super Agent  because I never gave up.
She is now 16 years old and keeps sending me referrals; her 6th grade teacher, her aunt Lisa, her best friend's mom and in 2017, her dad's assistant.
They all have called asking for Super Agent and I  have responded: "Speaking".

Real Estate is my passion. I am passionate to consistently deliver what my clients want and need.  Whether it's a starting home, an investment property, profit on a sale, or their forever family home.
We are a real estate family. Sergio my son  started his loan originator career right after graduating from Texas State with an MBA 14 years ago.
His analytical mind provides immense value to our clients on the financial aspect of the transaction.  Our combined collaboration has led us to earn the trust of over 1,000 clients.

We are thrilled to have served close to 300 families as First time Home Buyers and going…

 I am truly proud of  the team we have diligently created over the years and the value we are faithfully capable of offering to our clients in all of their Real Estate needs.

I thank you for taking the time to read about me and my team. We are honored  by your consideration.
 ******************************************************************************
  TESTIMONIALS:

Testimonial for Guadalupe Abbud, real estate agent
             Guadalupe Abbud is an exceptional real estate agent like no other, to say the least. Words fail to describe the relationship she has built with us since our first meeting in early September.
            We met by accident while looking at a house in the Heritage neighborhood in Austin, TX. Immediately, she became concerned with our needs and started searching for options to fit our needs. She bravely and with a smile knocked at other rental units in the neighborhood to see the situation for renting, to help us buy a rental property; she called the city about building permits, etc. At that same day of our meeting, 9/11/2016, she visited our house to see our situation and determine our needs for a new house and rental units to sustain us. Always, she kept in mine our needs.
            Her approach, of finding the right "dream" house for her clients, is unbeatable and requires great perception. Guadalupe showed us houses for sale and took us to several of them to determine whether they answered our needs. She took several steps further to uncover houses that were taken off the market and contacted the owners. By doing so, we discovered our "DREAM HOME." Her experience and intuition led her to discover what we needed. But that was not enough, because she negotiated efficiently with the owner a price and way of payment that was reasonable and within our budget, by owner financing. She knows more than any real estate agent would know beyond the real estate business, and that is why she could help us with her knowledge and connections with banks, financing advice, etc.
            However, Guadalupe's best secret in real estate business is that she builds RELATIONSHIPS. Indeed, we became like one family, and she learned in depth about our needs and interests to find the right properties for living and investment. Always cordial and sunny, she empowers her clients and gives them hope, and not despair. She builds relationships with other brokers, with management companies, and with the sellers to make the right connection and negotiations between the parties. Even when we almost lost the investment property of our desire, she continued the relationship with the other side and persevered so that when the first buyers decided to withdraw from the deal, we jumped right into it and got the property. It was simply a miracle to close on the deal, at a time when there were no other investment properties that we could afford. Guadalupe kept "the candle of hope burning."
            Guadalupe Abbud is more than a real estate agent! 
Tatiana Houston
      ========================================================

Guadalupe is an AMAZING realtor.  With the heart of a teacher she walked us through the process of buying our first house, negotiated fiercely for us, was prepared for any setback, and had all possible contacts necessary to make this process a fun and exciting milestone in our lives.  She's now become a friend and we wouldn't hesitate to recommend her or approach her again in the future.  Happy to provide more color over the phone.

Ursula Gartz  512-806-8094
   =========================================================

Guadalupe,
I just wanted to take a moment and thank you for all you did to sell our house and get us into a new one. From the first time we met, you have always done exactly what you said you would do. You promised that this process would be as stress-free as possible and it has been. I especially appreciate all that you did to help us get the Estana house ready to sell. I was worried about getting the right people in to do the repairs and make everything look like new but you had the contacts to make it happen quickly and smoothly. Your suggestions about pricing the house and the marketing strategy were on point and it couldn't have gone any better. Selling the house the first day after the open house—and above asking price—was the best possible outcome.
Matt and I also appreciated your patience while we looked for our new house. It didn't take long though, and we found a great house in a great neighborhood and at a great price. I don't know how you took such good care of us and had any other clients. We certainly never felt like we were anything but your top priority.
And now I can add a special thank you for all that you've done since we bought the new house. I'm so glad that I have you on my side and Matt and I are both glad that we've become friends instead of just clients. I've already recommended you to a couple of people I know who plan to move soon and we'll definitely call if we ever decide to move again. I'm sure we'll be seeing you soon!  Thanks again,
Linda L
       ======================================================
Here is our testimonial:
My wife and I found the perfect home all thanks to Guadalupe! We met Guadalupe by chance at an open house early on in our search and we are very fortunate that we did. From the very beginning she listened to our needs, wants and budget and pinpointed a few homes for us to see in the Austin neighborhoods we desired. After looking at a few homes, we found one that we absolutely loved. The home was fully renovated and priced to sell quickly in this market. As first time home buyers, Guadalupe communicated frequently and guided us through the entire process and made it easy, transparent and exciting. We moved into our home last month and could not be any happier with our home and our experience with Guadalupe!  Thanks again times a million!
Erica and Stephanie
  ===========================================================
I wanted to take this opportunity to express my gratitude for the superior job Guadalupe Abbud provided in the sale of my home at 5000 Mission Oaks Blvd. #47. She was, and is, the consummate professional and represented Keller Williams at the highest levels in all aspects of the transaction.  Her ability to walk me through the process, while acting as the conduit between the buyers, was flawless.
Having bought and sold nine houses, and having been in the sales profession for the past 45 years, I have seen all types of sales people. They have spanned the spectrum, and I can tell you Guadalupe performs at the top of the pyramid.
As an example, had Guadalupe not reached out to me I would have taken on the task myself, which I'm very glad I didn't, or hired Rita Keenan at Moreland Properties…and for me to not to have hired Rita, required my complete confidence in her. Comparing her, as an agent, to Rita is one of the highest complements I can pay.
Congratulations on your decision to hire Guadalupe. I know she is new to the market, but it shows KW recognizes the top, and hardest working, talent in the industry, and will continue to be a force in the very competitive Austin market.
As a result of her efforts I have already recommended her to a number of friends, at the high-end of the market I might add. I will definitely use her the next time I require an agent, as she has proven herself beyond a shadow of a doubt.
I will be more than happy to provide references for Guadalupe at any time.
Sincerely,    James Boyce
  ===========================================================