Nicole Peel
REALTOR®, Broker Associate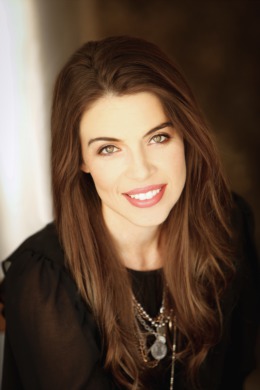 Nicole Peel, REALTOR®, Broker Associate
As one of over 10,000 agents in Austin, let me share WHY I'm a REALTOR® and love working in Real Estate! I grew up in Dallas, Texas and Southern California, so when I moved to Austin, it felt like the best of both worlds! With a long history in sales and design, coming into Real Estate was a natural fit.
I'm a numbers girl with an eye for design. I've now been serving buyers and sellers In Austin for over 14 years!! I received my Broker's license in 2006 and have now joined with Allure Real Estate as Broker Associate to further engage, network and learn from the industry's best. 
I have dedicated my career to exceeding what my clients think is possible. Clients tend to rave about their experience, my responsiveness, intuition, great attention to detail, and ability to move through challenges with ease.
I believe being a REALTOR®  is not simply about buying or selling homes, but forging strong relationships and being a voice for my clients through one of their most personal and important investments. Having moved personally ten times within twelve years and navigating many economic shifts, I recognize the challenges my clients face! 
I am grateful to say, since 2004, I have represented over 200 clients in Austin! You may view my testimonials here. 
In my free time, I enjoy exploring, running and hiking in the outdoors with my two children in Austin's hill country. I also love spending an adult evening downtown, dining and dancing in Austin's vibrant nightlife. A side passion of mine is sharing my love of dance and feminine movement through a practice I teach called Qoya. My classes are especially designed for women, but I always suggest, if you ever want to feel better instantly, I dare you to turn up your favorite music and DANCE, shake, or belt it out…whatever you do, just MOVE. You're welcome. :) 
I like to say, "I help people move their house and their body"!
Testimonials
Nicole is a one-of-a-kind Realtor! She was instrumental in helping us find and secure a rental in Austin while we were still out of state. We were limited on time and needed to find something fast and suitable for our family. Nicole thoroughly negotiated the terms of the lease and facilitated the
process while keeping us posted with updates at each interval. Now having lived in Austin for 6 months, we looked to purchase a home and once again leveraged Nicole's expertise, knowledge of area, and negotiation skills to secure the right house for the right price. We would highly recommend Nicole to anyone looking for an honest, trustworthy and dependable Broker/Realtor!!!
Sal Farzin
Deciding to work with Nicole Peel to sell my home was the best decision I could've made. She's knowledgeable, attentive, responsive, honest, trustworthy, friendly and overall a pleasure to work with. I felt confident our home was in good hands, so we moved away before the transaction was completed. We were pending in just 18 days! I couldn't be happier with her service. I highly recommend hiring Nicole. She gets the job done.
Jerilyn Jean-Mary
Our recent home purchase with Nicole Peel as our realtor was unlike any previous experience to date with a realtor. I rarely if ever write reviews but felt compelled to do so in this case. She was informed, patient, knowledgeable and always available to answer our questions, we felt truly blessed to have found her. I am sure this is not the end of our relationship with her!
Brent and Karen Pitman
Nicole was an absolute pleasure to deal with. From the start of listing our home, to helping with staging, to finding suitable buyers and assisting with closing, Nicole was incredibly professional, detailed, and thorough. Nicole was able to successfully price and sell our home in a shorter
timeframe then we thought was possible, and we absolutely will work with Nicole again and recommend her to anyone looking for a realtor. Thank you so much, Nicole
Jon Stine
Nicole is Amazing! I've bought and sold many homes and never experienced such great service and value add from a realtor. Nicole is super professional, knowledgable, and cordial. She helped me find a great home that I love, negotiated an amazing price that shocked me we got it so low, then helped
me to professionally decorate the space. I simply could not be happier with my home or with doing business with Nicole Peel. I would whole heartedly recommend her services to anyone. In a world of mediocrity, Nicole does not compromise. She is a true professional and will not disappoint you.
S Wisniewski
More Testimonials