Top Fine Wine Spots in Austin
Posted by Greg Ward on Tuesday, August 14, 2018 at 10:40 AM
By Greg Ward / August 14, 2018
Comment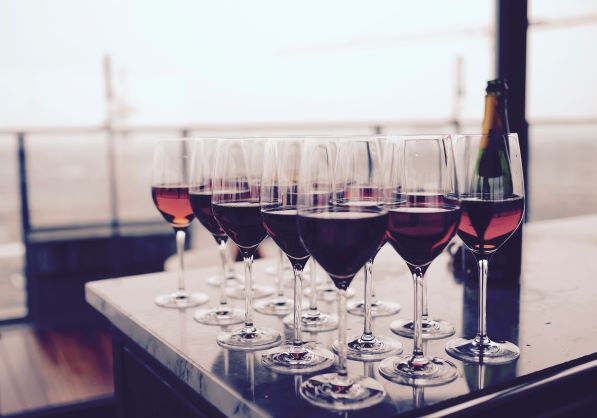 Austin's wine scene has never been better. With staff education on the rise, a focus on concept-driven wine lists and a new emphasis on value, the Austin wine drinker is spoiled for choice and the evidence is clear when browsing the wine menus of top-notch restaurants and bars.
Here are some of the top spots in Austin to sip and savor:
Vino Vino
4119 Guadalupe 78751
Hyde Park's O.G. wine bar just keeps getting the job done. While hundreds of restaurants have closed in the interim, it remains beloved due to great atmosphere, a thoughtful wine selection with a nod toward Old World selections, and a low-key vibe that strikes the right tone for slow-sipping and conversation. While some recent leadership changes have refocused the menu and wine list, there's still a strong focus on value — markups are reasonable, and the wine picks are savvy and interesting. The two-dollar-off happy hour is also still there from 5 to 6:30 p.m. daily.
Search for homes in Hyde Park here!
Olive & June
3411 Glenview Ave. Austin, 78703
North Central Austin wine lovers frequent Olive and June, which has an entirely Italian wine program with a dozen wines by the glass and a lengthy bottle list. Descriptors like "cherry and oregano" (Sangiovese) and "leather and balsamic" (Brunello) anchor the categories to help diners hone in on their preferred styles. On Mondays, wines by the glass are always 50 percent off.
Texas French Bread
2900 Rio Grande St. Austin, 78705
Texas French Bread remains a neighborhood favorite for two reasons: the food and drinks are top-quality, and they really care about their guests. The wine list is full of discoveries with emerging producers and rare finds. A recent list has great pricing on classic Champagnes and edgy California producers like Ryme and Arnot Roberts. Stop by on Wednesday to Sunday from 5 to 6 p.m. for half-priced wine (and beer) and try something new.
Jeffrey's and Josaphine House
1204 West Lynn Austin, 78703
Sunday nights at Jeffrey's is the worst-kept secret in luxury wine consumption. With all bottles half off (yes, all), the bar room is filled with oenophiles raiding treasures from master sommelier June Rodil's massive list of global finds. During the remainder of the week, take heart: while fancy selections abound, there are smart picks of most styles available (including Bordeaux and Washington reds) for under $100 — ask the wine team for their current favorites. For more casual patio sipping, try a table at sibling restaurant Josephine House found next door.
Search for Central Austin Homes here!
L'Oca d'Oro
1900 Simond dr. Austin, 78723
Easily the best destination for wine in Mueller, L'Oca d'Oro does the little things right. Wines on tap are priced fairly and sourced from interesting destinations like Sicily and New York's Finger Lakes. By the bottle choices are food-friendly, and mostly Old World from Italy, with Greek, French, and even Slovenian selections for good measure. Most bottles are under $70, and there are even cool, seldom-seen grapes worth trying like Rebo and Nerello.
Olamaie
1610 San Antonio St. Austin, 78701
Austin's favorite Southern kitchen gets plenty of praise for its food, but the wine list also merits serious attention. As with the menu, there's a domestic focus. It can get spendy (Ridge Monte Bello) or weird (Scholium Project's orange), but there's a fit for every level of wine enthusiast. The West Coast bubbles and the truly eclectic white wine selections are particular highlights.
Wink
1014 N Lamar Austin, 78703
An old guard choice for quality wine in Austin, Wink quietly goes about its business, offering seasonal tasting menus and thoughtful wine selections to loyal Clarksville and Old Enfield patrons just as it has done for years. The restaurant deserves credit for helping to elevate the conversation around wine before it became a focal point in Austin dining. Expect a focus on French and Italian selections, with some smart California picks in the mix.