Timeless not trendy: Top features that add the most value to your home
Posted by Greg Ward on Friday, June 15, 2018 at 9:33 AM
By Greg Ward / June 15, 2018
Comment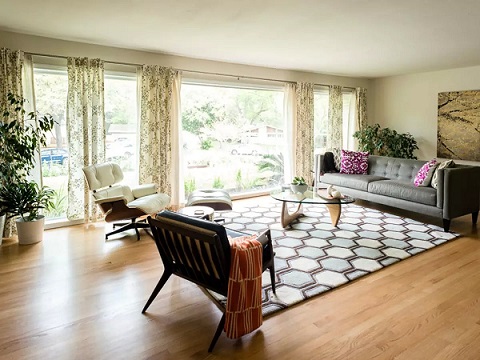 When upgrading your home to increase its value, you'll want to invest in features that will stand through the trends of a season. Here are some updates that are timeless, not just trendy.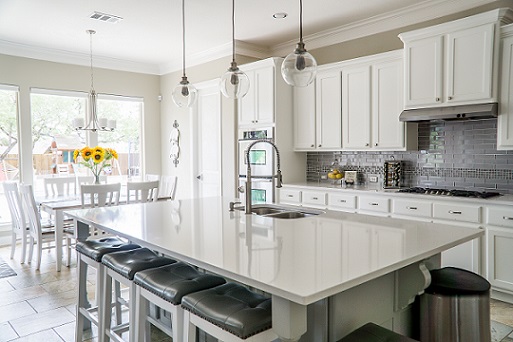 The kitchen is still king: One of the best investments is in the kitchen. Updated kitchens aren't just important, in most markets it's expected. Invest in these areas to make your kitchen pop.
Stainless appliances. Stainless sill rules! There are trends in smart appliances these days that will tell you the weather or play your favorite tune, but a good quality stainless steel fridge and oven will always shine in your kitchen.
Update cabinets. There are tons of different styles, woods and finishes. Sometimes a simple coat of paint and hardware will do the trick and make your cabinets look brand new. When choosing a paint, go Semigloss, gloss, or satin–the harder the finish the better. Matte paint on kitchen cabinets is impractical; I wouldn't even use eggshell finish. You want a surface that's durable and wipeable, so you won't be painting again for at least a few years.
Hard surface countertops. Natural stone counters, such as granite, quartz or marble will always dress up your kitchen. Choosing what works for you depends on the style of your home. We suggest staying away from heavy patterns or wild colors and stick with more neutral shades. Concrete and butcher block are options to consider as well.
Backsplash. kitchen backsplashes are an obvious, and often affordable place to play-up style in your kitchen. Available in a wide variety of materials and colors, backsplashes come in any look that suits your kitchen's style. The most common type is a tile backsplash. Its durability and wipe-clean surface makes it an easy sell, but tile is also highly customizable. Again, we would suggest more neutral colors and avoid wild patterns. Simple is better.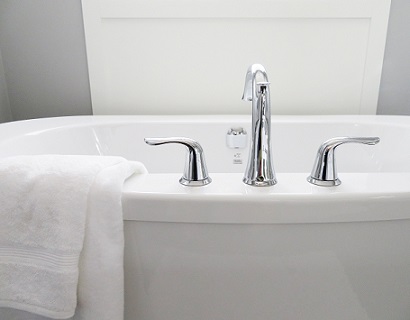 Bathrooms are an area where small accents to make a big impact. Eyes will widen with these added accents.
Hardware. Replacing the outdated, oxidized old brass bathroom fixtures with new is an easy update and is usually an easy DYI project. There are so many different types of finishes. Consistency throughout the house is suggested. If you have satin finishes on your door hardware, stick with that.
Flooring. Tile flooring is a great bathroom addition. In small spaces, go with a smaller pattern. Large spaces go big! Just keep in mind- if you're going to add a tile backsplash in the shower, a contrast in size might be the way to go. Which takes us to our next upgrade....
Backsplash. This is always a fun addition to any shower or garden tub surround. Again, there are so many different shapes, sizes and colors. Tile or glass seem to be the most popular. If you're upgrading to sell, keep it neutral. Buyers want to envision their own personal style.
Flooring is an instant value add when upgrading your home. It makes a great first impression upon entering and it will continue to hold their attention throughout.
Wood is always the gold medal winner when it comes to flooring. These days there are engineered woods and vinyls that will cause a double-take; extremely realistic, less maintenance and more durable.
The type of wood floor you go with really depends on the value of your neighborhood. If you're in a luxury market, you'll want to go with the exotics like Brazilian Walnut. If you're in an entry level community, an engineered wood or vinyl might be the way to go.
Wet areas like bathrooms and kitchens are better in tile. Remember- bigger spaces go big, smaller
Whatever you do, don't price your home out of the neighborhood. Your Real Estate Agent can help determine a range to stay within as well as what features are common in the community.
To find out what your home could be worth, click here